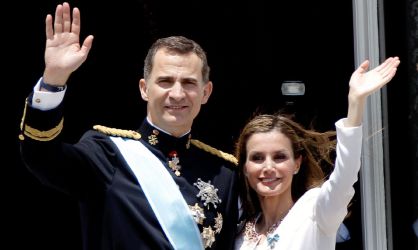 King Felipe VI and Queen Latizia
Photo Source: J.C. Cárdenas (EFE)
Pictured above is Spain's new King Felipe VI, crowned on Thursday June 19, 2014, with his wife Queen Latizia. Didn't know who the last king was? Here are the basics:
King of Spain
King Juan Carlos, age 76, has been king of Spain since two days after Dictator Franco's death in 1975.
In the 1978 constitution, he gave up all powers except ceremonial ones.
King Juan Carlos's abdication was announced on June 2, 2014.
On June 19, 2014, his son Felipe (46) was crowned king of Spain.
King Felipe VI is married to Queen Latizia and has two daughters: Leonor (born 2005) and Infanta Sofía (born 2007).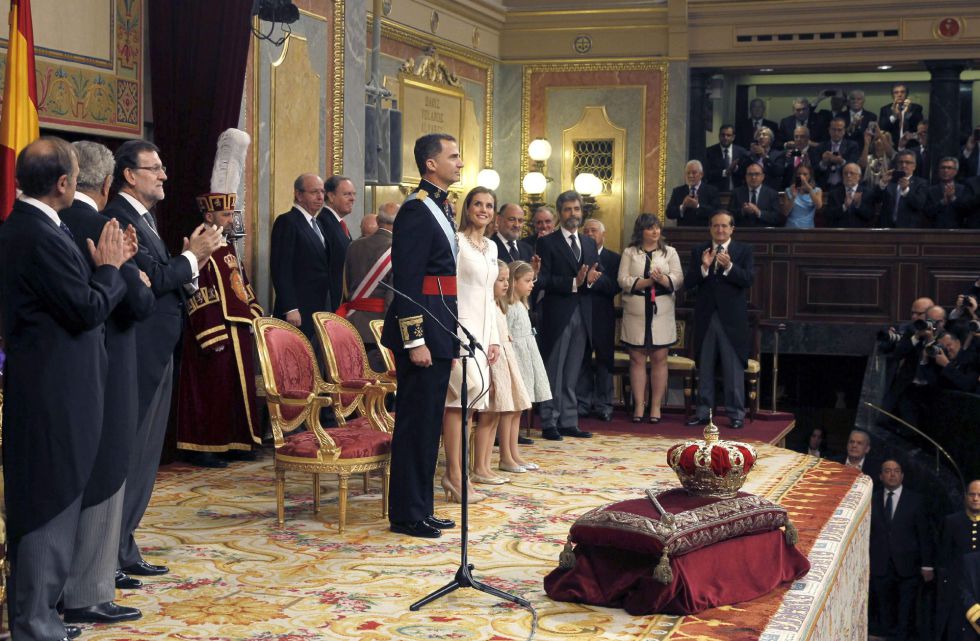 Photo Source: J.J. Gullén (EFE)
What does the king of Spain do?
Spain is actually governed by the Prime Minister, who has been Mariano Rajoy since December 2011. The king of Spain holds a more symbolic role, with much less power. Some duties include:
Head of State
Commander-in-Chief of the Spanish Armed Forces
President of the Ibero-American States Organization
Represent Spain in various international organizations
News Articles About Spain's New King
Here are a few news articles to read if you want to learn more about Spain's new king, Felipe VI.
Articles in English
Articles in Spanish